Feelfree Canvas Seat
A sit on top seat for the masses. A padded design for comfort that is compatible with the vast majority of sit on top kayaks.
£35.95 (RRP £39.95 - Saving £4.00)
Feelfree Deluxe Seat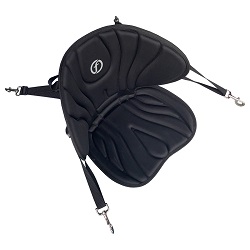 Want a bit more comfort when your out on the water for the day! The Deluxe seat has a higher back, with extra paddling for increased lumbar support.
£53.95 (RRP £59.95 - Saving £6.00)
Feelfree Kingfisher Seat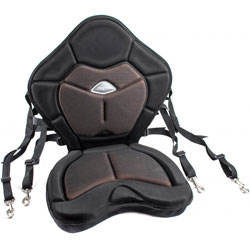 Arguably the best clip on sit on top kayak seat available, the Feelfree Kingfisher seat has oodles of padding and it's extra high backrest provide excellent support. It's wedge shaped seat pad helps to maintain leg circulation to increase comfort.
£71.95 (RRP £79.95 - Saving £8.00)