Recreational Sit On Tops
High spec outfitting with a super comfortable seating system - The Tarpon 100 is very stable and easy to paddle on flat water. Easy open twist-lock hatches and the fully adjustable AirPro Seating System are just a few of the features the Tarpon 100 is renowned for.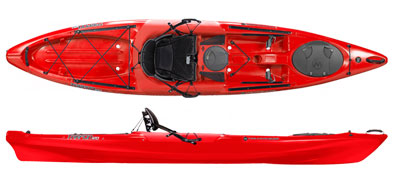 Longer and faster than the Tarpon 100, the Tarpon 120 offers extra forward speed and carrying capacity. A popular sit on top for touring and kayak fishing. All of the same great features as expected from the Tarpon range, with a larger rear tankwell and bigger oval front hatch for increased storage.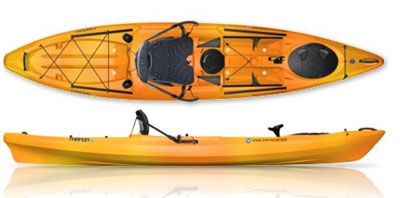 All the same great features of the standard Tarpon 120 but rigged for fishing. The Tarpon 120 Angler version comes ready fitted with 2x Flush Mount Rod Holders and a forward facing Baitcaster rod holder.
Wilderness Systems Flagship fishing kayak. Designed to handle anything you throw at it, the Thresher 140 is a high performance, well equipped angling kayak.