TANDEM SIT ON TOP KAYAKS
DOUBLES, TANDEMS & FAMILY SIT ON TOPs
We are the leading supplier of tandem sit on top kayaks, offering the most popular models from all major brands. We offer a range of tandem sit on top models to suit a range of requirements and budgets. Looking for a kayak that's not listed? Feel free to Contact Us for availability and advice.
ADULT & CHILD SIT ON TOP KAYAKS
1+1 sit on top kayaks that can be used solo or with an adult and child.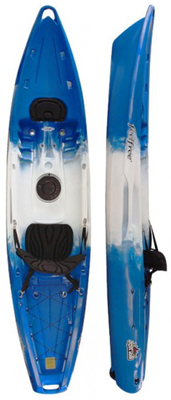 Feelfree Juntos
1+1 sit on top that can be used by adults with a child passenger