A compact tandem Sit On Top kayak offering excellent value for money. Suitable for small-medium sized paddlers (checkout the Gemini or Corona for bigger load capacities)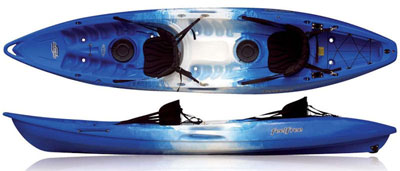 Hugely popular family sit on top kayak with 2 main seating positions and an additional centre seat for carrying a passenger or for solo paddling.
Very popular Sit On Top kayak design for all-round paddling on the sea, rivers, lakes and estauries. Great fun in small surf at the beach. Made in the UK
A mainstay in the Ocean Kayak range for many years, the Malibu two has been one of the top selling tandem sit on tops in recent years.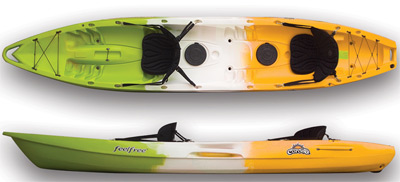 Extra room and capacity makes the Corona one of the most capable family sit on top kayaks available with three seperate seating positions.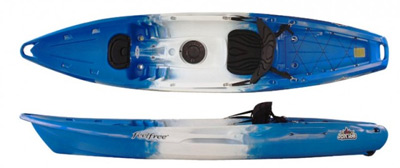 Known as a 1+1, the Juntos is a stable all round sit on top kayak designed for an adult paddler with a child sat at the front.