Pedal Sit On Top Kayaks
Pedal kayaks are increasing in popularity and offer a new way to enjoy kayaking. Pedal kayaks are equipped with a drive system and rudders so that you can pedal along and turn with ease. Pedalling a kayak tend to be more efficient than paddling as you are using stronger leg muscles. This means you can go faster or further for less effort! Pedal kayaks are very popular for kayak fishing as you can cruise along whilst trolling a lure! We are experts in pedal drive kayaks and can advise on the best model for your needs so please contact us if you need any advice. See below for the most popular pedal kayaks in the UK!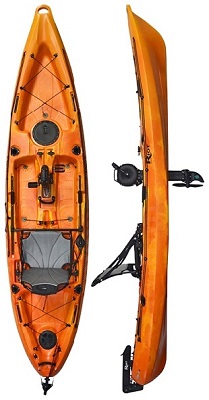 Riot Mako 12
A lightweight and affordable pedal drive kayak for fishing. Equipped with the Riot Impulse Drive.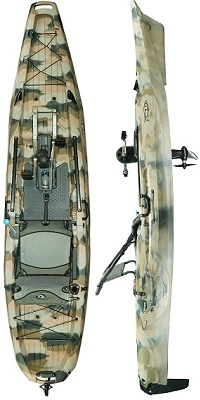 Seastream Angler 120 PD
Stable and comfortable fishing kayak for inshore waters and lakes. Propelled with the Seasteam Rapid pedal drive system.